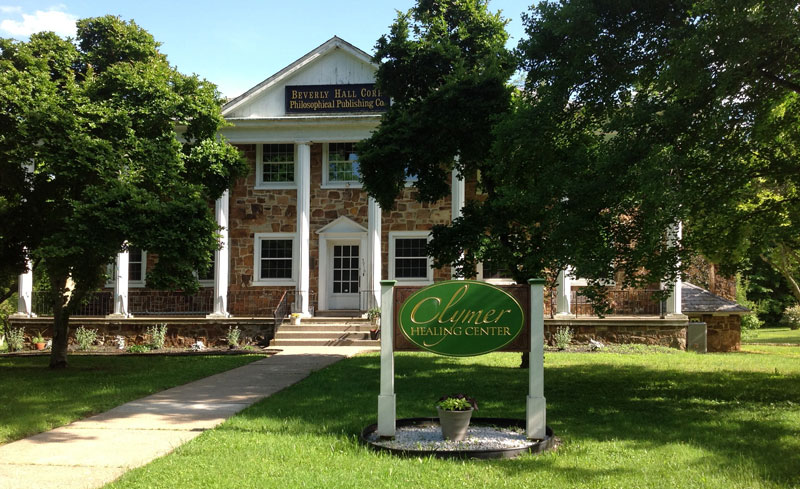 No One's Taken You Seriously… But We Will.
Nestled in the quiet countryside of Quakertown, Pennsylvania, the Clymer Healing Center stands as the physical embodiment of an almost half-century commitment to provide recovery and care for patients with Adrenal Fatigue.
Clymer Healing Center has helped:
12,000+ Patients
In 52 Countries
On 6 Continents
For 47 Years
No one can claim this track record or experience.
This vast experience continues to refine further and confirm the effectiveness of our unique Adrenal Fatigue healing protocol.
In the video below, Dr. Neville shares his personal reflections on the health battles that led him to Clymer.
We can help … no matter where you are.
Our patients are nationally and internationally based; if you are within traveling distance, however, a visit to our friendly clinic can provide welcome respite from impersonal hospital environments and doctors' offices.
In over 300,000 patient interactions in 52 countries since 1969, we've learned a great deal about how to care for patients with Adrenal Fatigue and how to do it successfully … even from afar. Every day, Dr. Neville has consultations with patients in one of three ways:
If you know (or strongly suspect) your adrenals are the real source of health problems that only seem to be getting worse and more debilitating, we're so happy you found us.
What's at the root of your debilitating fatigue? … Thyroid disorders? … Severe menopausal symptoms? … Anxiety? … Multiple Chemical Sensitivities? … Insomnia?
None of this is your fault.
Have you seen a parade of doctors and specialists?
Have you endured countless tests?
Yet still, today, no one seems to know what's wrong or how to help you?
It's exhausting… mentally draining… and it forces you to live inside a whirlwind of stress and anxiety. You never seem to be able to find relief.
If this sounds all too familiar, we have one important message for you: It's not "all in your head."
We know you're skeptical. We know you've been on the specialist merry-go-round. Many of our patients find us after having been mistreated and mishandled by other "adrenal specialists" or the mainstream medical establishment.
We at Clymer Healing Center are, first and foremost, compassionate. We get it. Most of us have been where you may be right now.
Our singular study of this condition has concluded that unless you heal your Adrenal Fatigue, true and lasting relief is impossible. When you finally do address the root cause of your symptoms, however, life can improve.
Even if it seems unattainable to you right now, you truly can get your life back and start to live again.